Tiger Woods Text Messages To Jaime Grubb, Mistress
I want to respect Tiger's privacy, but it just keeps getting worst. Now, I know why celebrities hate bloggers and tabloids, but this time it's not our fault. Tiger Woods messed up (with a capital "F"). His former jump-off, Jaime Grubb sold her text messages to US Weekly. Jaime Grubb kept quiet all of this time during their 31 month affair, and many people ask why now? I believe it was ok when he was with his wife, but when she found out he was cheating on her with yet another jump-off, she decided to put him on blast. Note to Men: You can't cheat on your wife and your mistress, too.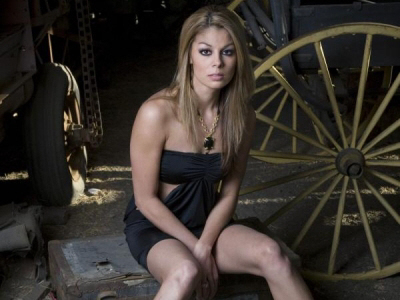 I will wear  you out…when was the last time  you got (bleeped)?" one message read.

Another one from Tiger read, "Send me something very naughty…Go to the bathroom and take (a picture)."
To make matters worst, Jaime Grubb, appeared on the VH1 reality series, Tool Academy with her "boyfriend" Shawn.
There is another twist, aparently there is yet another text circulating in which Tiger Woods wife, Elin, threatens to hire some "black" men to beat down Tiger Woods (this thing is getting out of hand). Tiger Woods has opened the public up to his life in one little car accident.
Similar Posts: