Rihanna first interview regarding the assault has just been released. In an interview with Glamour Magazine, she talks about her career, her personal life, and the embarrassing moments that began the night before the Grammy's, specifically the infamous assault, and the photo leaks.  As I told you yesterday, she will not talk about the details of that night for legal purposes, but she does touch on how that night changed her. Rihanna will be honored by Glamour Magazine at Women of the Year on Monday at Carnegie Hall in NYC. (I am so happy she spoke out, I just didn't want this to be swept under the rug, without addressing the young fans. I'm going to ignore the fact that she has an album coming out, and believe in my heart that she has done this because she felt it was time…)
Glamour: Let's talk about this past year—you've obviously been through some difficult things. How did the people around you help you cope?

Rihanna: My friends and family have been extremely supportive, and everyone has been there for me. But at some point you are there alone. It's a lonely place to be—no one can understand. That's when you get close to God.

Glamour: Are you referring to the [Chris Brown] incident?

Rihanna: I am talking about starting with the night [before] the Grammys and then on. That was not the only thing that occurred this year. The picture leaking…it was one thing after another.

Glamour: You're talking about the photo [reportedly of Rihanna's injured face taken by police after Brown assaulted her] that was allegedly leaked by cops. You handled that so well; you kept silent in the press.

Rihanna: It was humiliating; that is not a photo you would show to anybody. I felt completely taken advantage of. I felt like people were making it into a fun topic on the Internet, and it's my life. I was disappointed, especially when I found out the photo was [supposedly leaked by] two women.

Glamour: How has this event changed you as a person, as a woman?

Rihanna: I'm stronger, wiser and more aware. You don't realize how much your decisions affect people you don't even know, like fans.
Glamour: If you could offer a message to the millions of young women who look up to you, what would you tell someone who found herself in a similar situation?


Rihanna: Domestic violence is a big secret. No kid goes around and lets people know their parents fight. Teenage girls can't tell their parents that their boyfriend beat them up. You don't dare let your neighbor know that you fight. It's one of the things we [women] will hide, because it's embarrassing. My story was broadcast all over the world for people to see, and they have followed every step of my recovery. The positive thing that has come out of my situation is that people can learn from that. I want to give as much insight as I can to young women, because I feel like I represent a voice that really isn't heard. Now I can help speak for those women.
Glamour: Is it too early for you to think, I want to be in love, I want to have a family? Is that too far down the road?

Rihanna: I hope I find love in the next 10 years—that will be pretty annoying if I am 31 and still have never been in love! But yeah, I'd like to be in a great place in both my personal life and my career. I still want to be doing what I love. Whatever that is in 10 years, I don't know.
Read More
Good Morning America: Thursday 7AM ET; 20/20 Friday Night 10PM ET
The headline says "Now For the Very First Time Rihanna Tells Her Story." You have to read the tag lines carefully, it says Rihanna will tell "her" story and not "her side" of the story. What does that mean; that could mean anything. Not once did it say Rihanna will talk about that awful night with ex-boyfriend Chris Brown. I am definitely going to watch just to see what she will say, but I have to tell you I have a "suspect" feeling, that this is more of an interview about her music career, and not about her "private" life.
We will all tune in, only to find out that legally due to the plea deal Rihanna is not allowed to discuss the merits of the case. Something also tells me that she will admit that she still has feelings for Chris Brown, and that the night of the assualt changed her and shaped her new album. That's the PR spin in me talking….
Read More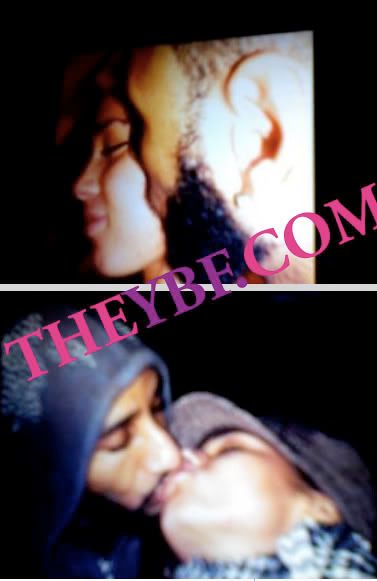 Sorry, Alicia Keys but your private life just keeps coming into my inbox and onto my twitter page. I have never defended Alicia Keys actions, but I did give her the benefit of the doubt. Now, YBF has exclusive pictures of Alicia Keys and Swizz Beats kissing back in January of 2008, which is quite strange considering rumors were flying around that the two were seen kissing at the Museum of Art in NYC before Mashonda and Swizz Beats split. I see why celebrities want to keep their private lives private. Click here to read more…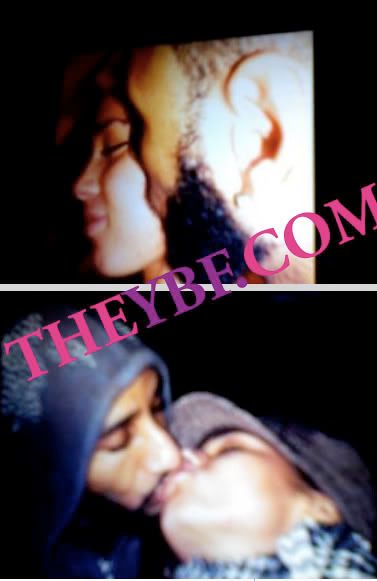 [Source: YBF]
When I was single, I had the mindset that you can't make a man cheat, and if a man cheats it has nothing to do with the mistress. Now that I am married, I now see that women are a lot more sneaky than perhaps I thought before, and that anyone that is knowingly dating a married man, needs to fall back, until the ink dries.
If a man really loves you, why is it so hard for him to get a divorce and be with you? Don't let him blame it on the kids because the kids usually know what's up. When has enough time passed before you begin to realize you're being played just like his wife? I don't know if the statistic is true, but only 3% of the married men who cheat on their wives actually marry their mistress? Those that marry their mistress have high divorce rates, and I wonder why.
[Photo Credit: Black Celebrity Kids]
Read More
UPDATE: CHRIS BROWN CANDID INTERVIEW WITH ANGIE MARTINEZ – CLICK HERE TO LISTEN TO WHAT CHRIS BROWN SAYS ABOUT OPRAH & LOVING RIHANNA.
Chris Brown has been busy promoting himself and taking care of some damage control in preparation of his new album, Grafitti. I mus admit I did not like the song "Transform Ya" at first; it reminded me of Beyonce's Upgrade You, but now I can't get the song stuck out of my head.  Chris Brown just released another promo pic that shows him in a new mature light. Album available December 15, 2009...
Rihanna has just released a song from her new album, Rated R, entitled Russian Roulette. The song is really dark and sombre, which is not a bad thing for people like me. Also, check out Rihanna's promo pic from Rihanna Daily. Album in stores November 23rd…
I hope this doesn't turn into publicity war to sell albums. They are both talented, and I want them to both have the opportunity to shine…
Read More
RadarOnline has the 911 tape of Usher Raymond call to 911, reporting that Tameka Raymond keyed his car. The great thing about this tape is that we learn Usher's home address and "office" number.
In case you haven't heard, Usher claims Tameka was acting psycho one night calling his mama's house, and banging on the door late night demanding her kids. The incident must have really frightened Usher and his mother, because they called 911 to report Tameka. The next day Usher SUV was "allegedly" keyed by the ex, Tamkea Raymond. Now I must inform you that the police found no evidence to support Usher's claim. So either Tameka is really sneaky, or Usher is not telling the whole truth. So it's a classic case of he said/she said, all played out in the media.
Anyway to get Usher's address and phone or to listen to 911 call, click here…
Read More
Monica Leon, best known by the code name "Danger" on the VH1 reality series, For the Love of Ray J, just had a baby shower. Let's see, about nine months ago she claimed Ray-J was the father of her un-born child, and of course Ray J denied denied denied. But isn't it strange for a guy to be at a baby shower when he's not the father of the baby? Isn't it even more strange when he's the only guy in the picture? Move over Papa Knowles, I think another paternity suit is coming.
I received a tweet yesterday that made me laugh, and then it made me think. Is Ray-J a supportive friend, or is there more to this story:
walkerk23 @MrsGrapevine Ok, is danger carrying Ray Js kid or what…I saw the pics from her baby shower and it looked like he was the only guy there…
[Source]
Read More