People like to create drama between Chris Brown and Rihanna when they have both moved on. Now we're analyzing the lyrics to Famous Girl to see if Chris Brown takes shots at Rihanna. I don't know if people only listened to half the song, but if he takes shots at Rihanna, then he also takes shots at himself, because the second half of the song is about all the things he did wrong, Famous Boy. Sadly, people seem to ignore that part, and try to turn this song into a dis track against Rihanna. Famous Girl is a song about dating while famous, and yes it includes some personal information regarding the two, but he's not trying to call her out anymore than he's trying to call himself out. After all he admits to cheating in the song, and breaking hearts. (Listen to Chris Brown Album)
[Click here to see Chris Brown's new album cover]
Also Chris Brown's 20/20 interview has been moved up, it will now air Friday, December 4th (that's in two days). He's suppose to come clean, whatever that means! Unless he's going to reveal who sent the text messages, I'm not sure what he's coming clean about.
Last but not least, MTV's The Leak, has the full album for your listening pleasure. Something tells me Rihanna fans will buy more records on December 8th than they did on November 23rd.
Read More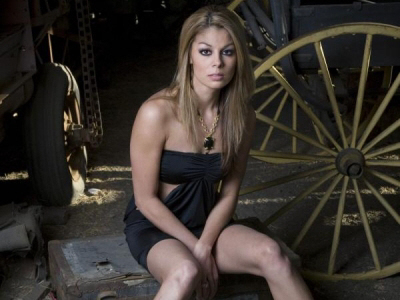 I want to respect Tiger's privacy, but it just keeps getting worst. Now, I know why celebrities hate bloggers and tabloids, but this time it's not our fault. Tiger Woods messed up (with a capital "F"). His former jump-off, Jaime Grubb sold her text messages to US Weekly. Jaime Grubb kept quiet all of this time during their 31 month affair, and many people ask why now? I believe it was ok when he was with his wife, but when she found out he was cheating on her with yet another jump-off, she decided to put him on blast. Note to Men: You can't cheat on your wife and your mistress, too.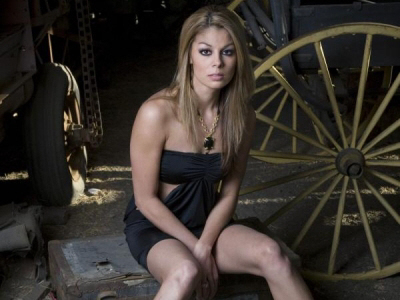 I will wear  you out…when was the last time  you got (bleeped)?" one message read.

Another one from Tiger read, "Send me something very naughty…Go to the bathroom and take (a picture)."
To make matters worst, Jaime Grubb, appeared on the VH1 reality series, Tool Academy with her "boyfriend" Shawn.
There is another twist, aparently there is yet another text circulating in which Tiger Woods wife, Elin, threatens to hire some "black" men to beat down Tiger Woods (this thing is getting out of hand). Tiger Woods has opened the public up to his life in one little car accident.
Read More
Daniel Hiram Gibson, Jr. was born at 11:54 PM on March 2nd, 2010 weighing 7 lbs. 3 oz.

Finally, with all the false alarms and false reports. I am happy to announce that Keyshia Cole is in labor. She's having a boy who will be named after his Daniel Gibson. You can read below to see all the drama, but this time it's for real. Congrats! Via Monica

______________________________________________________________
Monica says Keyshia Cole has not had the baby, yet. All these reports from Keyshia so-called family are false:
UPDATE: Feb 4th, 2010 at 7:30 PM Keyshia Cole is currently has been hospitalized for precautionary reasons, click here for details.
UPDATE: Monica confirms sex of baby via Twitter. Keyshia Cole is having a boy, and she and Boobie are now engaged! Click Here to read the tweets from Monica.
UPDATE: Picture of Keyshia Cole in Oakland, CA during Christmas break, trying to hide a baby bump with a tutu.
[Source]
I tried to blow-up some pictures of the video so that you can see that Keyshia Cole is indeed very pregnant, and as reported it does look like she's six or seven months. When she walks in she pats her belly to let us know she's carrying a big bun in the oven. How cute, I bet she will be great mom.
You can get a better view of the baby bump when you watch the video below:
Read More
According to Nielsen Soundscan and Billboard, Rihanna's Rated R takes the number four spot on the sales chart. Susan Boyle the runner-up on Britain's Got Talent, moved 701,000 units, to take the top spot — the best sales week for an album in the U.S. this year. She even beat Eminem's sales.
Rihanna album performance is actually the best debut in her career. Many are calling it a flop because of all the marketing that went into it, but 181,000 is not a number to laugh at. I think the only thing that makes this number disappoitning is that Rihanna reduced the price of her album to 3.99 and later reduced it again to .99. At that price she should have moved as many units as Susan Boyle. But, don't count Rihanna out, if this albums perform like the past albums, she will pick up momentum along the way.
Andrea Bocelli Christmas album, titled, My Christmas took the Number 2 spot. Followed by Adam Lambert at Number 3 with 198,000 units, and Lady GaGa rounds out the top five with 174,000.
Read More
Rachel Uchitel, just one of the women Tiger Woods was cheating on his "wife" with, denies the cheating rumors, yet another by the name of Jaimee Grubbs,  has provided us with proof via voice mail. Listen to audio from Tiger's  jump-off below: (Before you try to defend him, keep reading, he has already admitted the rumors are true.)
I defended Tiger Woods, and said there was no proof this man was cheating on his wife. He seems like such as good guy, and I fell for the routine. If Tiger Woods cheat, then there is no hope for fidelity when you're dating an athlete, rapper, or any type of star. Now we have to hear his stupid sob story, and weak apology. Everything happens for a reason, and that car "accident" was just designed to shine some light on his so called public image. I'm glad TMZ kept pressing the matter.  Now we know he's a dirty dog like so many other men. Here is what Tiger Woods had to say for himself: (You know his publicist wrote it.)
"I have let my family down and I regret those transgressions with all of my heart. I have not been true to my values and the behavior my family deserves. I am not without faults and I am far short of perfect. I am dealing with my behavior and personal failings behind closed doors with my family. Those feelings should be shared by us alone.

Although I am a well-known person and have made my career as a professional athlete, I have been dismayed to realize the full extent of what tabloid scrutiny really means. For the last week, my family and I have been hounded to expose intimate details of our personal lives. The stories in particular that physical violence played any role in the car accident were utterly false and malicious.
Read More