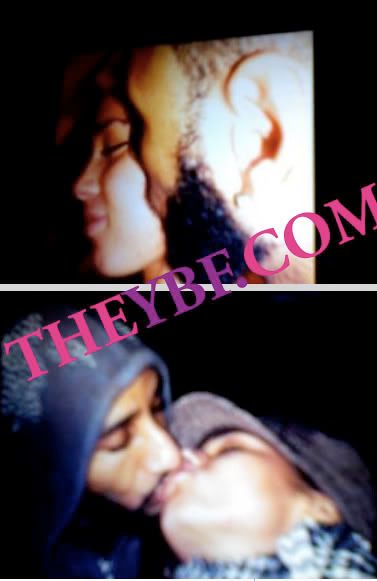 Sorry, Alicia Keys but your private life just keeps coming into my inbox and onto my twitter page. I have never defended Alicia Keys actions, but I did give her the benefit of the doubt. Now, YBF has exclusive pictures of Alicia Keys and Swizz Beats kissing back in January of 2008, which is quite strange considering rumors were flying around that the two were seen kissing at the Museum of Art in NYC before Mashonda and Swizz Beats split. I see why celebrities want to keep their private lives private. Click here to read more…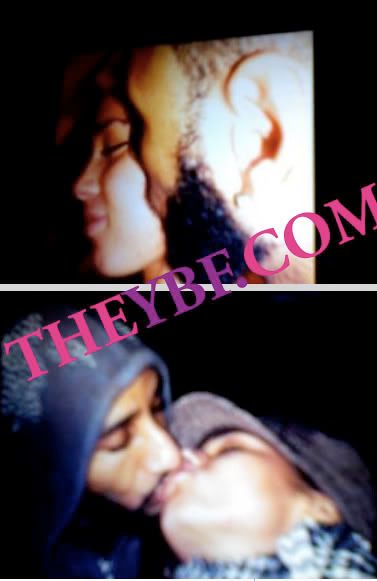 [Source: YBF]
When I was single, I had the mindset that you can't make a man cheat, and if a man cheats it has nothing to do with the mistress. Now that I am married, I now see that women are a lot more sneaky than perhaps I thought before, and that anyone that is knowingly dating a married man, needs to fall back, until the ink dries.
If a man really loves you, why is it so hard for him to get a divorce and be with you? Don't let him blame it on the kids because the kids usually know what's up. When has enough time passed before you begin to realize you're being played just like his wife? I don't know if the statistic is true, but only 3% of the married men who cheat on their wives actually marry their mistress? Those that marry their mistress have high divorce rates, and I wonder why.
[Photo Credit: Black Celebrity Kids]
Read More
The theme of the week here at MrsGrapevine.com is love, and songs about real love makes me smile the most. If you haven't already, please stop by and answer the question, How Has Love Changed You. The winner will receive a gift pack from Lionsgate Films from the movie Precious: Based on the Novel Push by Sapphire.
My song for the week is So Amazing by Luther Vandross, because it is so amazing to be loved…This songs makes me smile ans it makes me want to skip…
My second choice is Switch, I Call Your Name. You should know by now that I love Debarge, so I just had to throw it in, too…
Read More
MrsGrapevine.com and Lionsgate have teamed up in promotion of the movie Precious: Based on the Novel 'Push' by Sapphire. The contest is real simple, all I want to know is "How has love changed you?"  It can be love of a mother, husband, child, self-love, or lack of love. The winner will be selected from the comments section randomly on November 6th. The winner will also receive a promotional packet from Lionsgate which will include:
1 Butterfly PRECIOUS Notebook
1 Full-Sized Official Poster (Seen Below)
1 Full-Sized Teaser Poster
1 Hard Copy of Push by Sapphire
Lee Daniels's PRECIOUS: BASED ON THE NOVEL "PUSH" BY SAPPHIRE is a vibrant, honest and resoundingly hopeful film about the human capacity to grow and overcome. Starring Mo'Nique, Paula Patton, Mariah Carey, Sherri Shepherd, Lenny Kravitz and introducing Gabourey Sidibe, this inspiring film will release in select theaters on November 6th, 2009! Watch the trailer below:
About the movie:
Set in Harlem in 1987, it is the story of Claireece "Precious" Jones (Gabourey Sidibe), a sixteen-year-old African-American girl born into a life no one would want.  She's pregnant for the second time by her absent father; at home, she must wait hand and foot on her mother (Mo'Nique), a poisonously angry woman who abuses her emotionally and physically.  School is a place of chaos, and Precious has reached the ninth grade with good marks and an awful secret: she can neither read nor write.

Precious may sometimes be down, but she is never out.  Beneath her impassive expression is a watchful, curious young woman with an inchoate but unshakeable sense that other possibilities exist for her.  Threatened with expulsion, Precious is offered the chance to transfer to an alternative school, Each One/Teach One.  Precious doesn't know the meaning of "alternative," but her instincts tell her this is the chance she has been waiting for.  In the literacy workshop taught by the patient yet firm Ms. Rain (Paula Patton), Precious begins a journey that will lead her from darkness, pain and powerlessness to light, love and self-determination.
Read More
Chris Brown performed last night at Power 105.1 Powerhouse Concert at the  Izod Center , and when he hit that stage and started performing Transform Ya, all you could hear were screams. I don't know what it is about women, but something about violence just makes them love you more (sorry I couldn't help myself). Chris Brown has been working hard to recover his image, and I think last night's performance shows he has been missed, as a performer…Check out pics from the event after the video.
Click here to see more photos of Chris Brown.
Read More
Last night the stars in Los Angeles attended the Premier of Michael Jackson, This Is It. Jennifer Lopez hit the red carpet looking like Jenny from the block. You could not tell her she didn't look fierce. Others in attendance included, Nia Long, Will Smith, Barry Gordy, and Tyrese Gibson with his beautiful daughter (picture below).
And on the other coast, celebs hit the 22nd Annual Thurgood Marshall College Fund Anniversary Dinner at Sheraton in NYC. Mary J Blige has been hitting the red carpet hard this month, appearing at many of the charity events. If someone would have told me in the beginning of Mary's career that she would grow into a philanthropic social elite, I would have said Mary Who? Monica, Mary J, Fantasia, Lynn Whitfield, Jasmine, and Cornell West also attended. Jasmine Guy reminds me of Devante in that H-Town/Jodeci video. She has been through a lot of stress since her divorce.
Check out more pictures in the gallery below:
[Credit: PR Photos]
Read More