The world just may be coming to an end, because this week has been the most bizarre week in celebrity and politics. We have Lil Kim in North Korea trying puff his little chest at the US, as if he really wants another Hiroshima. Now you have the party of family values, losing yet another member to an affair. I get it now, conservative politicians value these principles they just don't live by them.
Governor Sanford admits to having an affair at press conference today, after missing in action for nearly seven days. His wife already knew which explains her answers to reporters and why he left his wife and four children on father's day weekend without a note, or goodbye. Anyway during a press conference Governor Sanford had this to say:
I have been unfaithful to my wife. I developed a relationship with what started out as a dear, dear friend from Argentina. I'm a bottom line kind of guy I'm just gonna lay it out. It's gonna hurt and I'm going to let the chips fall where they may. To Jenny, anybody who has observed her over the last 20 years of my life knows how closely she has stood by my side in campaign, after campaign, after campaign. I've let down a lot of people, and that's the bottom line.
Thanks for tweet Villager
Read More
I don't know if you watched the first part, but I do know CNN received tons of feedback saying there was so much more two being black in America. Soledad O'Brien and CNN decided to do another edition, going more in depth into the different aspect of black lives:
From health to education, CNN's "Black in America 2" continues to investigate some of the most significant and challenging issues facing African-Americans. Airing on July 22 & 23 at 8PM (ET), host Soledad O'Brien focuses on emerging leaders, innovative community programs and business ventures that are addressing the most persistent and pressing issues and disparities facing African-Americans.
Can a trip half-way around the world help at-risk kids in Brooklyn appreciate what's at home? Malaak Compton-Rock thinks it can.
On Chicago's Southside, life expectancy for Black men is 8 years less than the national average. Can Barber shops help?
Read More
The beautiful neo-soul singer recently announced to Essence.com that she is now a single mother. Here's what she had to say.
ESSENCE.COM: Congrats to you on your new bundle of joy, Jett Hamilton. How has motherhood been treating you?

SCOTT: Wonderful. I named him after a black gemstone that my makeup artist in Africa had; it was simply called Jet, and I fell in love with it and the name because I thought my beautiful baby is a gem. I truly loved being pregnant and feeling what was going on inside my body and watching it change. It's difficult to recoup but still amazing nonetheless. I would have another one.

ESSENCE.COM: So does that mean you had an easy labor of love?

SCOTT: Not at all. I was in labor for 36 hours. After that experience, anytime I have reservations and think I can't do anything I remind myself that I survived the birth of my child (Laughs). Although I didn't scream my baby into this world, the pain continued after he was born for at least three weeks. During labor I felt like I needed to put the fire out. Everybody kept telling me the pain wasn't going to last forever but after 20 hours of it I left the building. I felt like I was on the ceiling looking down at myself like, Dag, girl, you still in labor? I know my experience isn't everyone's but I believe people need to be realistic when sharing their stories about their pregnancies and birth. When he arrived I held him in my arms for about an hour and then went to sleep because I was simply exhausted.

ESSENCE.COM: Well, at least your hubby-to-be was there to support. How has he been adjusting to Jett?

SCOTT: Yes, he was there and for a couple of days after wards while I stayed in hospital, but John and I are no longer together. When you have a baby you're dealing with a lot of emotions and I don't know how much of it had to do with us breaking up, but it happens. We definitely love our son and we are co-parenting and working on being friends. It is what it is. I have a lot of support, so I want for nothing as far as that's concerned. I know some might criticize me or the fact that my son is being raised in a single-parent home, but I wasn't raised in a two-parent home and I had a good relationship with my dad. I have hopes for him and I'm sure his father will do his part as well.
Read More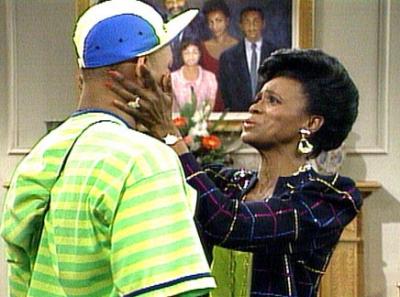 Janet Hubert, Aunt Viv from Fresh Prince of Bellaire, is back for part two of her exclusive interview with Eurweb.  Aunt Viv has a new tell-all book coming out, spilling the beans on the behind the scenes drama that led to her departure. I loved Janet Hubert as Aunt Viv and I don't know what happened behind the scenes, but I was mad when the new Viv was thrust upon us with her obviously inferior acting skills. At the least, they could have found someone similar to Janet Hubert like Vanessa Bell Calloway.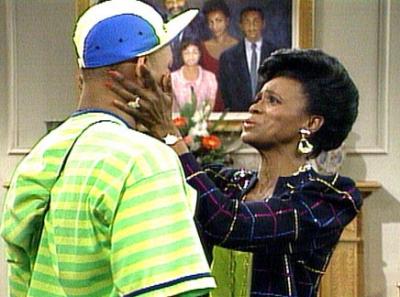 Excerpt:
When asked by Bailey if she got any support from her fellow, older cast members Hubert's authentic, guttural laugh implies a negative.

"Let me explain something to you about Hollywood Negroes," she begins. "Hollywood negroes are afraid to not eat. Everybody out there is so afraid that they're going to lose that job! And that job and that money supercede e-v-e-r-y, s-i-n-g-l-e thing in life! People in Hollywood, in my opinion, would step on their baby's face for a deal. If their baby is in the way, they will kick that baby out of the way for that money."

Hubert says she was a mess during those last months with 'Fresh Prince' – dropping down to 104 lbs. She had no milk to [breast] feed her baby anymore because she had lost too much body fat. She said Will insulted everything in her world, including her husband – who he knew was not employed at the time, saying, "Well, I don't know, he looks a little soft to me."

Standing strong she replied, "…Well, you might know soft, but that's not my husband!" Hubert said she was totally alone.

After her 'Fresh Prince' contract was not renewed, and Smith went on his alleged slander campaign, Hubert took her case to court, spending $98K out of her own pocket in attorney's fees.  "Will hid behind NBC's panties, I swear," she said, after she filed a slander suit against the actor and NBC.

Click Here to read full interview:
Read More
UPDATE: Tameka's "best friend"- Nyeisha did an exclusive interview with Essence, and claims Tameka didn't know Usher was filing for divorce,
She didn't know that he was going to file. Of course, she knew that there were challenges in their relationship and had been some discord since March and was aware there were some things that needed to be worked through. But did she know that divorce was imminent? No. It was a total surprise.
Tameka Raymond Foster committed a huge twitter mistake, when she accidentally sent Star Jones a tweet that was meant as a Direct Message. In the tweet, Tameka revealed that she was not happy with her divorce lawyer, Randall M. Kessler, and wanted to know if Star Jones had any suggestions. After realizing her mistake, she asked Star Jones to erase it. (This is not the first time this has happened with Ms. Foster.)
@starjonesesq my lawyer= horrible. Need the name/number of a good one in Atlanta.

Please delete this…it was a DM mistake. Not for ppl to see. I'm sorry.

[Source]
According to Eurweb, The Wiz is struggling to find good reviews to promote the show. Ashanti headlines this version of the 1975 musical, and if you ask me, (no offense Ashanti), that was there first mistake. This is one of my favorite musical and movies of all time, and I would have imagined someone else in the starring role that can match Stephanie Mills chops, perhaps an unknown would have been better. Here are some of the reviews:
-The New York Times' Charles Isherwood mostly slammed the show, calling it "busily energetic yet full of dead ends" and dismissing Ashanti as "a pretty place-holder, an empty vessel in a sparkly dress."

-The score constantly lifts up the show," stated Elisabeth Vincentelli of the New York Post. "Which is good, because this 'Wiz' needs major support."

-While noting standout performances by LaChanze and Tichina Arnold, Reuters' Frank Scheck deemed the tuner unfit for Broadway, concluding, "This 'Wiz' doesn't exactly make you want to click your heels."

-Ashanti proves not be a natural theater actor, and, even more surprising, her silvery voice sounds thin and bland against the pros.
To be fair, there were some positive reviews, but most of them involved the production as a whole.
Read More