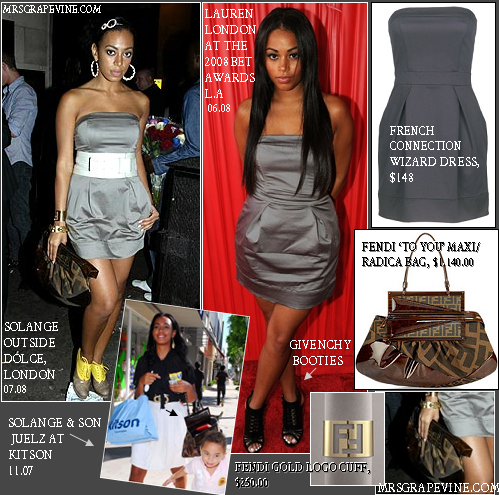 Solange Knowles – the new Armani Jeans ambassador – was seen outside London night spot, Dolce in a familar look. The younger Knowles singer worn a strapless French Connection "Wizard" dress just like the gray dress Lauren London wore to the 2008 BET Awards. Solange completed her look with a Fendi gold logo cuff and a Fendi "To You" maxi/radica bag. (Bag, Borrow or Steal, anyone???)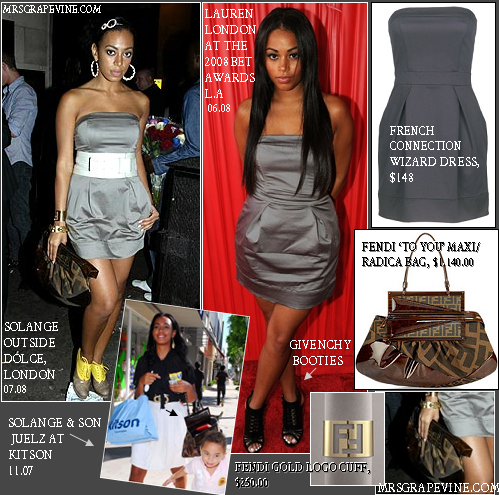 Photo credits: ABACA, WIREIMAGE, SPLASH NEWS ONLINE
When it comes down to Solange's style trends, she clearly has a slight obsession with Fendi handbags and cuffs. Solange also has a love affair with yellow as this promotional photo suggested.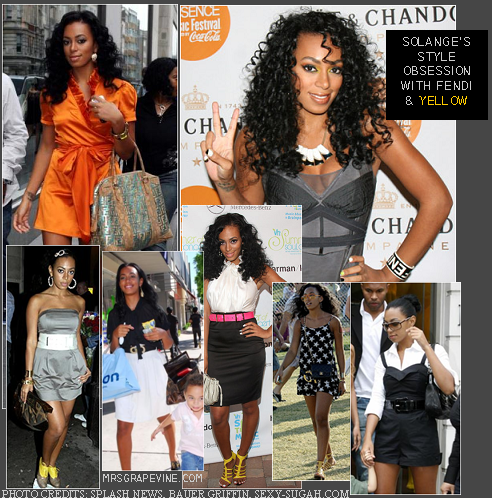 Trends are always fun to watch. So here are a few that I noticed lately. Are these trends a do or a don't?Trend #1 – Animal prints
Holly Robinson Peete, Ashantiand Kelly Rowland dressed up or not this style trend.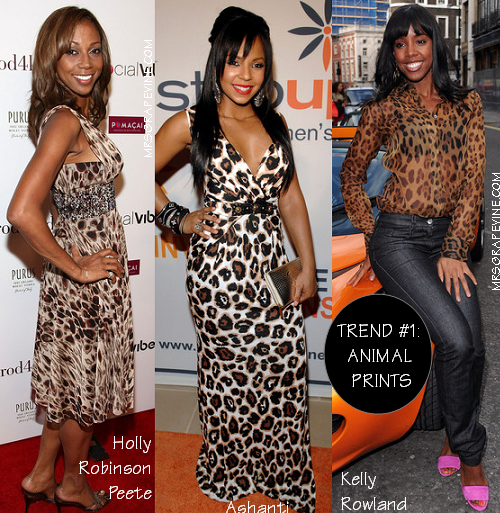 Trend #2 – The maxi dressTaraji P. Henson, Essence Atkins, and Angela Simmons all did this style justice by keeping their accessories to a mininum.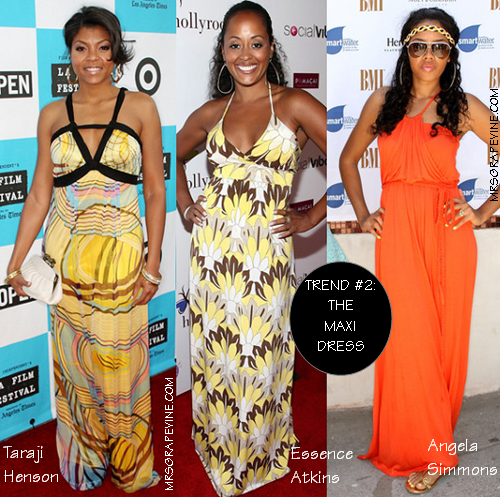 Trend #3- the yellow heelYellow seems to be the ideal color to wear on the feet…just ask Vanessa Simmons, Ashanti, and Solange. And yes Vanessa has on Beyonce's MIlly look!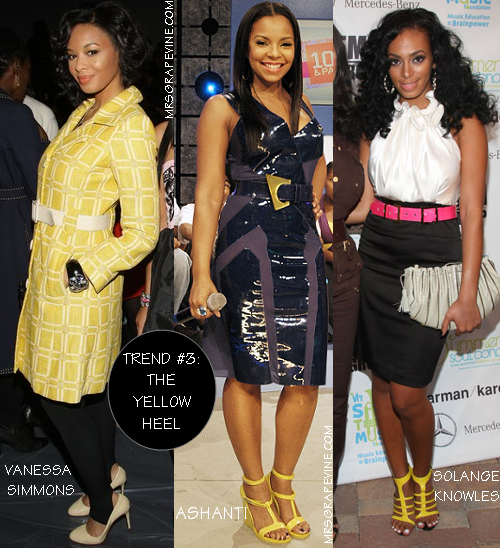 Trend #4 – The Wedge Heel
Wedge (re: Giuseppe Zanotti) gives an extra sass to the looks worn by Jordin Sparks, Jaslene, and Keyshia Cole.
Now that you've seen the trends I spotted, check out the look for less…1. Tiered maxi dress, $26.99. 2. Maxi halter dress, $27.50. 3. Alice + Olivia double strap maxi dress, $276.50. 4. Figure 8 sandal, $28.00. 5. Patent croc waist belt, $9.80. 6. Dress flat with ribbon, $59.00. 7. Silk safari-print patio dress, $175.00. 8. Tiger print sheer ruffle top with camisole, $79.90. 9. Deep v-neck lace animal print top $8.99. 10. Belted zebra halter dress, $27.99. 11. Roberto Cavalli zebra messenger bag, $1,813.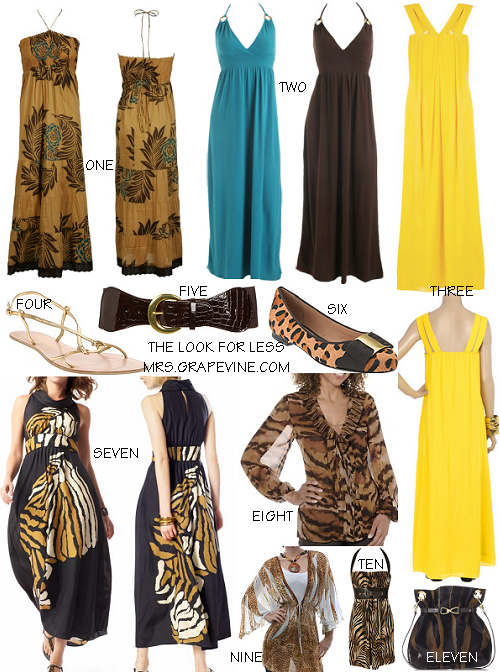 1-2. Blumarine wrap dress, nordstrom.com 3.Black & white silk charmeuse dress, $300.00. 4. Giuseppte Zanotti, $299.97. 5. Disney Couture bambi bracelet, $24.00. 6. 4 1/2″heel platform sandal $59.95. 7.Patent headband with bow, $4.80. 8. Fendi leather banana flats, $227.80. 9. Headphones and Record earrings, $17.99. 10. Open toe slingback, $39.99. 11. Retro sunglasses, $145.00. 12. Rafe New York gold snakeskin long frame clutch, $237.00. 13. Flat faux python sandal, $89.95. 14. Wide cuff $5.99. 15. Delia's strech belt, $12.50.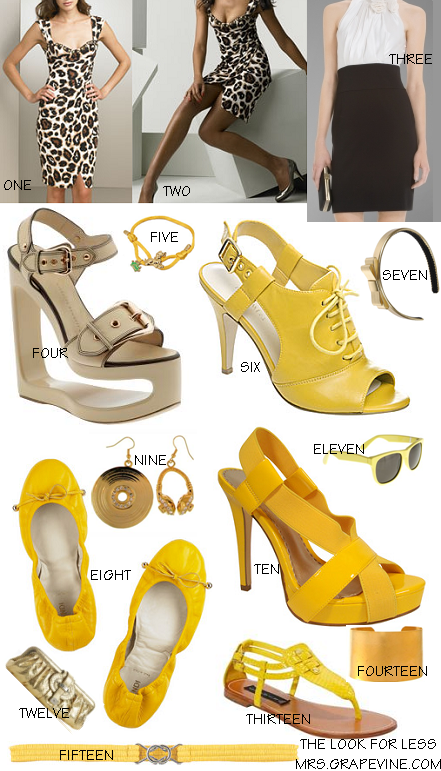 André Leon Talley, Vogue editor-at-large, will not style Vanity Fair magazine's best-dressed pick Michelle Obama according to The Cut.
"[L]et me go on record saying that I have never, ever given her any advice on what to wear. To put the record straight, I think that Michelle Obama does not need advice."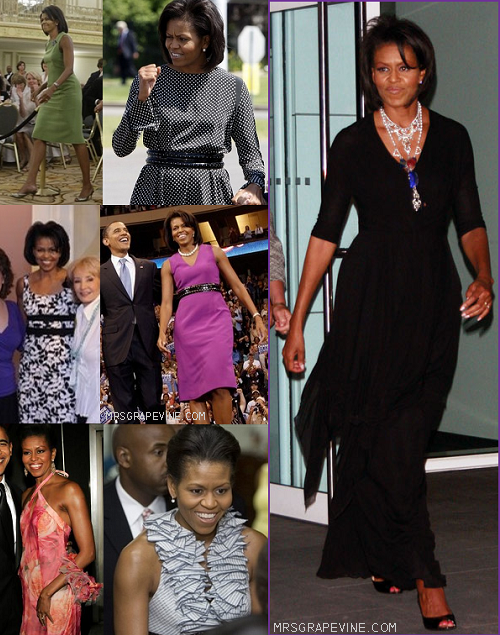 Photo credits: Getty Images/AP Photo
This tidbit is great considering that Mr. Talley's responsible for Jennifer Hudson's Oscar fashion miss. Don't you like Michelle's style without Mr. Talley's touch??
Ashanti and Cassie can be seen on a newsstand by you. Both covers obviously appeal to different demographics…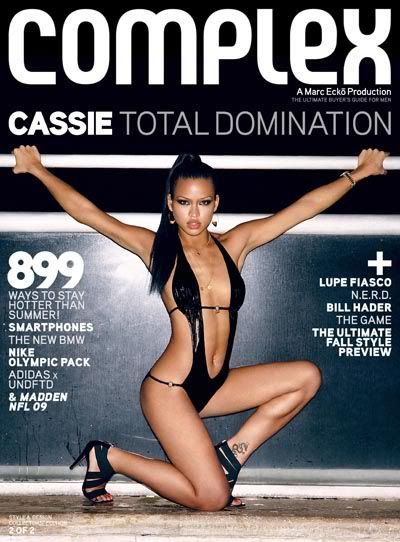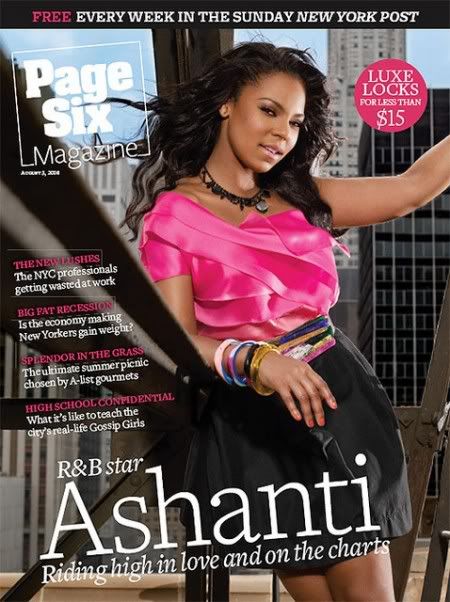 Photo credits: Page Six/Complex
Fashion Tidbits:
Michelle Obama and Kanye West landed the coveted International Best-Dressed list.[Vanity Fair]
Nelly's new Sean John Underwear leaves little to the imagination. [The Cut]
Christina Aguilera celebrates Macy's 150th birthday celebration in style. [Off The Rack]
Erykah Badu channels her inner Diana Ross in this new Tom Ford AD campaign. [In A Word…Fab!]
Ciara has a new modeling gig with Victoria's Secret?? [Fashionista 101]
Upgrade/Downgrade: Dawn of Danity Kane's new look. [Black Style Central]
Go rent/see "Breakfast at Tiffany's" to celebrate its 50th anniversary. [On The Runway]
Check out Rihanna's latest style trend. [Sxy Fashion Queen]
Get in contact with me via my fashion blog posts over at URBAN-HOOPLA.COM.
Read More