Show That Shoulder!
Tia Mowry's silk ruffled Ports 1961 dress at the L.A premiere of "Hancock" may have been inspired by the off-the-shoulder look launched by Jennifer Beals in the 1983 film, "Flashdance." So I said to a great friend – "Oh, there's a trend born again!"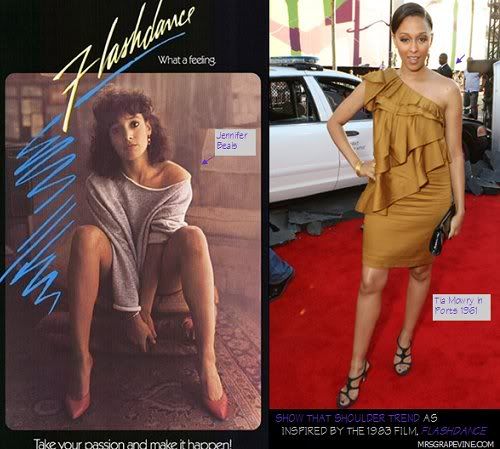 The asymmetrical look has been seen on Ghita fashion designer Alexis Phifer, newly Vogue it girl Tocarra, Michelle Williams, Vanessa Williams, Zoe Saldana, and recently Ciara. This look is H-O-T because you can still rock a bra like this convertible one AND you don't have to worry about constantly pulling up your top/dress…technically.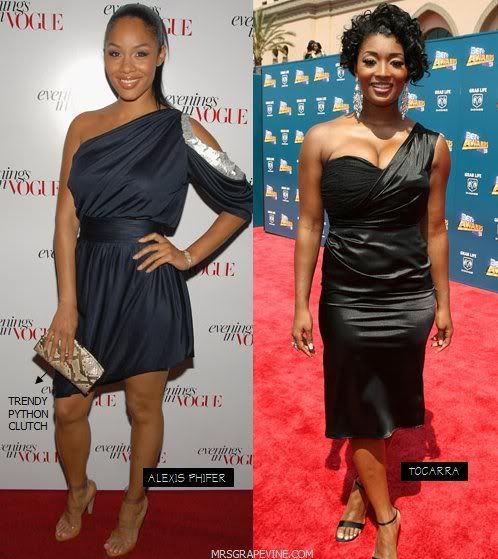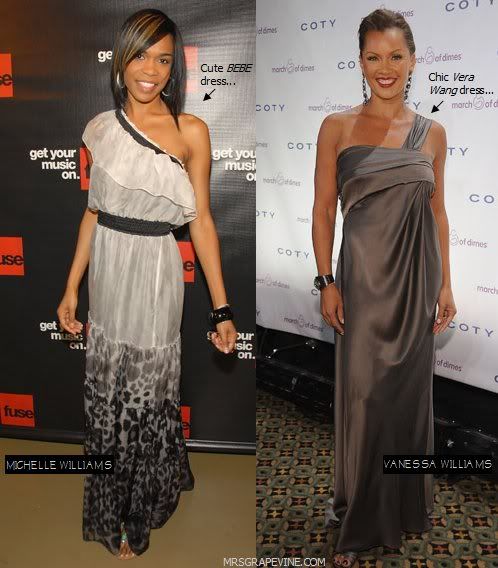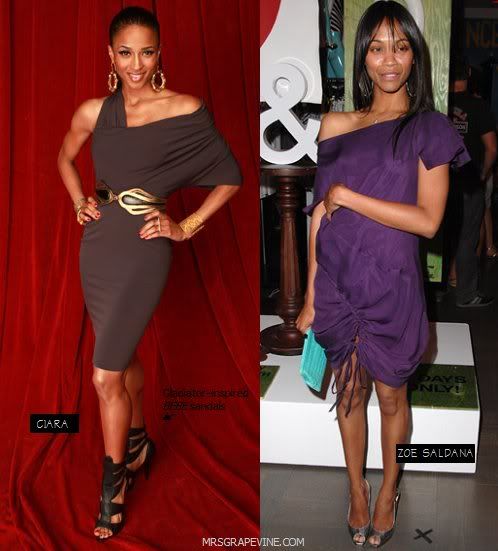 The downside of wearing this look is the one-sided tan. (LOL!) Cocoa butter quickly becomes a girl's best friend when you decide to wear this look. So sit back and enjoy a few affordable pieces you can grab to obtain the "Show that shoulder" look.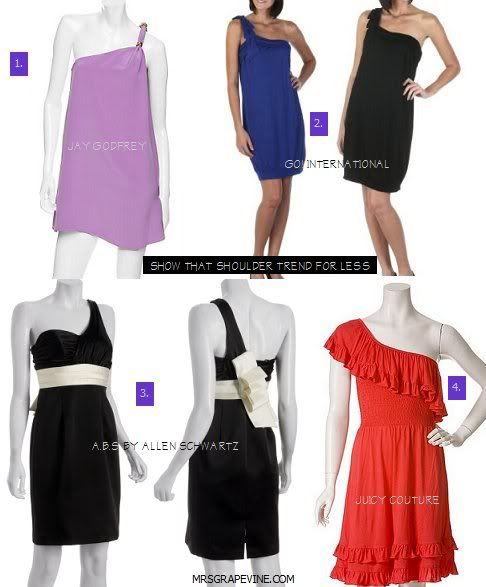 1. Jay Godfrey one shoulder silk jersey, $495.00 INTERMIXONLINE.COM
2. Go International One-Shoulder Jersey Dress, $34.99 target.com
3. A.B.S. black pleated sateen one-shoulder dress, $189.00 bluefly.com
4. Juicy Couture Cherry Pie Crochet Smock Dress, $228.00 CHICKDOWNTOWN.COM.
So what are your thoughts on this look? Who can pull it off or who should leave it alone? While you ponder a great reply, check out the latest fashion spots I discovered over at URBAN-HOOPLA.COM.
(Photo credits: WIREIMAGE. GETTY IMAGES)
Similar Posts: